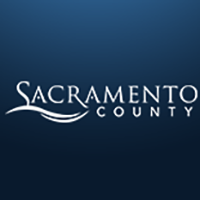 Sign up to receive Solid Waste (Solid Waste Facilities,
SWA Recycling, Medical Waste, Waste Tires) latest information
​The Medical Waste Program ensures health and safety
protection for members of the public and health care facility personnel by
minimizing or eliminating exposure to biohazardous wastes containing pathogenic
organisms and sharps. This is accomplished through the implementation and
enforcement of medical waste regulations as they apply to handling, storage,
treatment, and disposal of biohazardous waste within Sacramento County.
Specifically, EMD is responsible for implementing the Medical
Waste Management Act (MWMA), Health and Safety Code 117600-118360. The MWMA
regulates the generation, handling, storage, treatment and disposal of medical
waste.
The Medical Waste Management Program is mandated to enforce State codes, and
such regulations as may be adopted, pertaining to the management of regulated
medical waste. To protect public health and the environment from potential
infectious exposure to disease causing agents, Sacramento County EMD permits and
inspects businesses generating medical waste.
For information on whether your business requires a
permit as a medical waste generator,
please contact (916) 875-8550 and ask to speak to
a medical waste specialist.
Additional information can also be found on the Medical Waste
FAQ page.
News and Information
AB 333: On September 25, 2014, Assembly Bill 333 (AB 333)
was signed by the Governor. AB 333 amends multiple sections of the Medical Waste
Management Act. As of January 1, 2014, medical waste facilities will be
required to notify Sacramento County EMD of their participation in temporary
medical-waste generating events, such as flu clinics, health fairs, and veteran
stand down events. Additionally, EMD will no longer issue Limited Quantity
Hauling Exemptions (LQHE). Medical waste generating facilities may transport up
to 35.2 pounds of medical waste under the Materials of Trade Exemption contained
in Section 173.6 of Title 49 of the Code of Federal Regulations. If your
facility received a letter from EMD instructing you to apply for an LQHE for
2015, please disregard that notice. For more information on AB 333, please see
the links below.
Letter
Regarding Elimination of LQHE Program, 10/2/14
Letter
Regarding Impacts of AB 333, 12/15/14
Home Generated Medical Waste: As of September 1, 2008,
Senate Bill 1305 has prohibited the disposal of home generated sharps into any
container used for private or commercial collection of solid waste, recyclable
materials, or greenwaste. Sharps are now required to be placed in an approved
sharps container and managed through a waste management facility, an approved
home sharps collection site, or by using an approved mail back system. Below are links to home-generated medical waste disposal options in Sacramento County.
​Medical
Waste Disposal By Jurisdiction
California Department of Public Health (CDPH) Medical Waste Program
Ebola: The California Department of Public Health has
released a guidance document for handling, packaging, labeling, and treatment of
Ebola medical waste.
CDPH
Ebola Waste Management Document
For more program information, please contact:
Sacramento County Environmental Management
Department
Environmental Compliance Division10590 Armstrong Avenue, Suite
AMather, CA 95655-4153
916-875-8550
916-875-8513 (fax)[email protected]