1952 MCDOWELL RD SUITE 300 NAPERVILLE, IL 60563 Get Directions
Business Details
Call Today
Business Info
Contact Business
Company Summary
MedPro was founded in 2009 out of a need for lower cost medical waste disposal services after hearing complaints about regular and frequent price increases within the waste disposal industry. Our thoughts: you shouldn't be overpaying for a required service.
The company began in Illinois and has grown into a premiere waste disposal company, servicing 44 of the 50 states. We provide regulated pick-up, transportation, treatment and disposal services for regulated medical waste, biohazard waste, sharps, and pharmaceuticals (RX). We also provide a mail back sharps container service and safety compliance training.
MedPro's Mission:
To provide you with a low-cost alternative for regulated medical waste services, pharmaceutical disposal, and compliance solutions with best in class client service.


Payment Method:
UNVERIFIED
Payments Accepted
Hours
Sunday —
Monday 7:00AM – 6:00PM
Tuesday 7:00AM – 6:00PM
Wednesday 7:00AM – 6:00PM
Thursday 7:00AM – 6:00PM
Friday 7:00AM – 6:00PM
Saturday —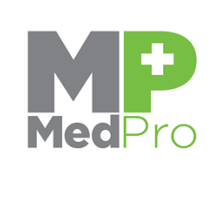 VIEW ADDITIONAL DATA

Select from over 115 networks below to view available data about this business. If this data is unavailable or inaccurate and you own or represent this business, click here for more information on how you may be able to correct it.

Social Presence
Photos
Business Credit Report
Receive a one-time comprehensive credit report on this company.
Facebook
Twitter
Yelp